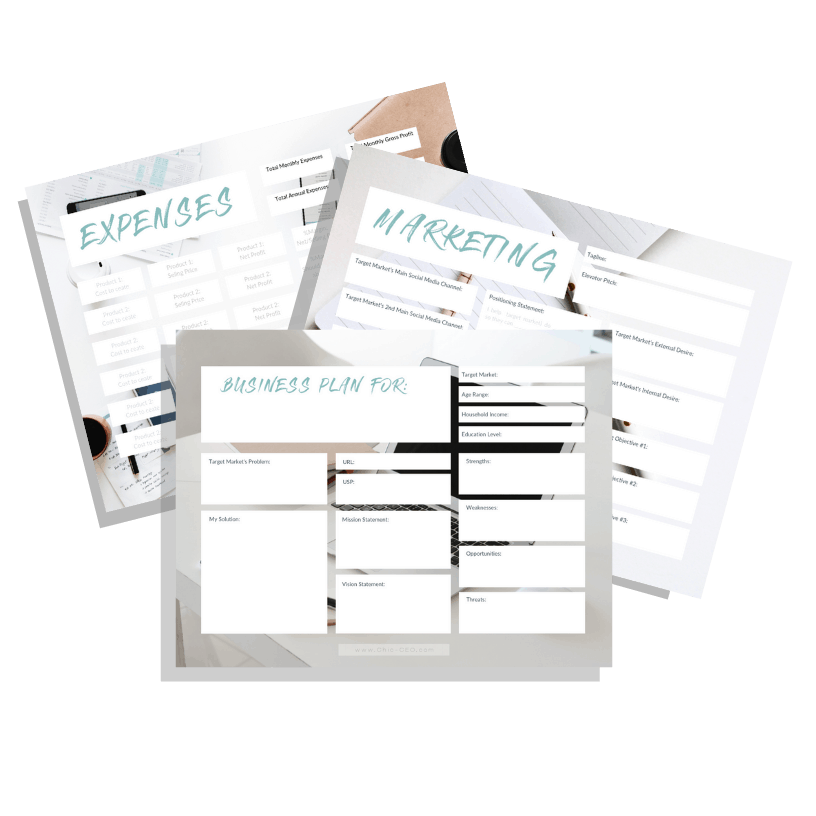 Let's Start your Business, Shall We?
Becoming an entrepreneur can be one of the most confusing and scariest things you can do in your life.  Where do you start? What paperwork do you fill out? What's an EIN? How do I write a business plan?
Am I doing this all wrong?!?
It's so hard to know what you should be doing in the beginning. Getting your business set up shouldn't be this hard – people do it everyday. But where is the checklist? Where is the info to tell you step 1, step 2, step 3? Psst… it's all starts with a simple business plan template. Don't forget to download yours above.
Stay with me friend. I've got you covered.
Chic CEO was created to give you the actionable content you need to start your business. Here, you'll get all the goodies to make sure you have a strategy for growth. (And the peace of mind that you're doing it right.)
About Me
Chic CEO has helped over 100k female entrepreneurs start a business. #slay
We've been named one of the Top 10 Websites for Female Entrepreneurs by FORBES and one of the Top 50 Websites for Entrepreneurs by Inc. #ohheygurl
I write for Forbes, I've spoken on some really cool stages, I've secured amazing press and I have my MBA. #smartypants
I also co-created two tiny humans and I am now a slave to said tiny humans. #sendwine #hashtagsarefun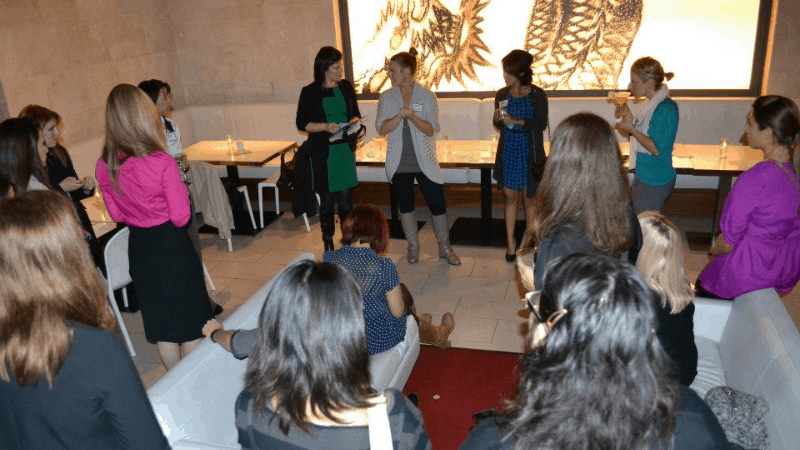 How To Throw A Networking Event
…and make an extra $1,000.
My partner and I were burnt out on going to networking events. So we created our own – and got paid to network.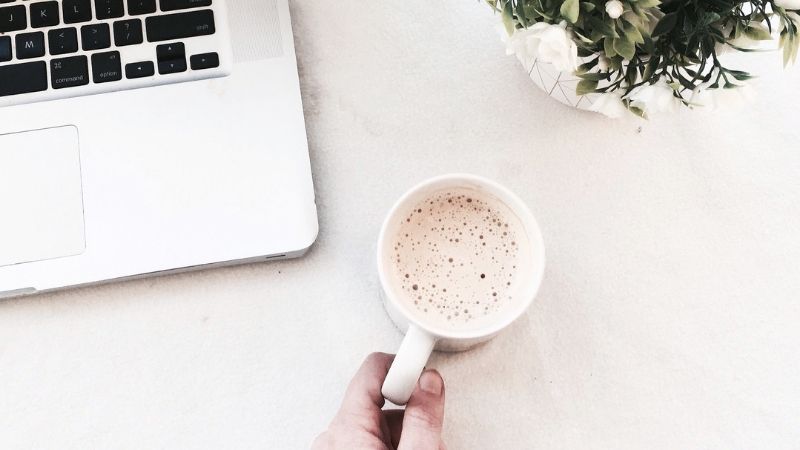 Live The Laptop Lifestyle
Wondering how you can live the infamous Laptop Lifestyle?
The dream of running a business from your phone and computer is achievable.